My grandchildren speak three languages. Don't leave me now. I promise I won't bore you with an exhaustive description of how wonderful they are. This is more than a story about my grandchildren. It is an attempt to offer a parable for living.
Jamie and Felicia were born in Tokyo and lived there until 4 years ago. They are now ages 14 and 11.Thus Japanese is their first language but they are fluent in English as well. They have just moved from Spain where they have lived for the past two years. Although they spoke no Spanish when they arrived, they were immediately enrolled in Spanish schools. As result, after two years of immersion in Spanish culture they have added a third language. At the end of this month they are moving to Mexico and will have to adjust to the Mexican version of the Spanish language.
I promised that this was not about my grandchildren and it is not. Rather I offer their experiences as an example of the importance and the difficulty of being multi-lingual. For the first years of their life they lived in a "Japanese world" in Tokyo. Except for spoken English at home and with a small group of other English speakers, everything was in the native language of their mother. Their parents intentionally spoke only English at home so the children became comfortable in the languages of both my son and daughter-in-law.
Two weeks after moving to Valencia, Spain in 2015 both children (ages 9 and 12) began school where all classes and assignments were in an unfamiliar language. Their lessons presented in the classroom and their conversations with classmates were in Spanish. Homework assignments had to be translated from Spanish to English and then back from English to Spanish. This was hard but as a result they now can communicate comfortably in the new language they learned.
Now what does that have to do with anything?
We live in a world that is increasingly diverse and all of us could benefit from learning a second (or third language). The purpose of this writing is not to suggest that in a literal sense. However, I am proposing that there is another "language" that we need to learn for the well-being of ourselves and our world. It is the language of love.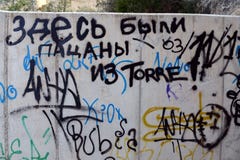 One does not have to look far or know much to realize that our civilized society shows many signs of becoming/being very un-civil. We are seeing all too frequent expressions of anger and hostility instead of understanding and mutual respect. There is the increasing need to learn or re-learn the language of love.
The language of love is not easy but I believe it is necessary for our survival. Let me suggest an exercise that might help in this effort. Every day for the next week read Matthew 5:21-48 and Luke 6:27-42 in the Bible. Try to understand and to practice the principles of that "new language." I believe it will make a difference in your life and in our world.
Jamie Jenkins