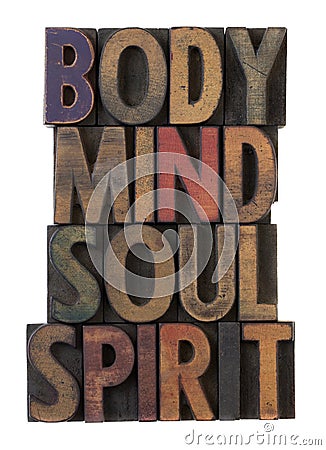 We tend to think of our bodies and minds as separate systems that function, for the most part, independently. Yet instinctively we know that is not the whole story. The way we think affects how we feel. If we think we are in danger, our body tends to experience stress, our hearts beat faster, and our palms get sweaty. If we think others love and appreciate us, our body responds with positive feelings.
The mind-body relationship has been a topic of conversation and research for centuries.  Scientists and philosophers have debated and attempted to explain mind-body interaction but there is disagreement about whether there is a rigid distinction between the mind and the body or are they uniquely unified.
'Wikipedia states that most modern philosophers maintain in their different ways that the mind is not something separate from the body. According to one academic journal, "The problem of the relationship between the mind and the body, is one that has always fascinated humanity across all cultures and in all times." The next two sentences of explanation in that journal contain 104 words, 571 character and takes 10 lines of space. Two sentences- and the wording left me completely befuddled.
Researchers are continually finding evidence that the brain has a distinct power to manipulate the body's physiology.  I cannot fully understand the debate but it appears to me they are much more entwined than we might assume. Thought processes and physical responses appear to be interrelated but I cannot offer a scientific or philosophical explanation.
Robert Jones is not a scientist or philosopher. He runs 3 successful martial arts schools, He says, "The mind is the master of the body. If we train and discipline our minds, the body will follow. Once the body and mind become focused and in tune, you will see that your whole life will seem to flow; like you are in the zone."
Recently I heard an athlete talking about his conditioning routine. His belief was that if you train the brain the body would follow. He talked about both mental and physical exercises and suggested that the brain (mind) determined what the body could/would do.
Ernest Holmes, author of The Science of Mind says, "Life is a mirror and will reflect back to the thinker what he thinks into it." If he is correct, then how we think is very important. What our minds focus on will determine our character and our actions. Perhaps that is what the Apostle Paul knew when he gave this advice: "Finally, my friends, keep your minds on whatever is true, pure, right, holy, friendly, and proper. Don't ever stop thinking about what is truly worthwhile and worthy of praise" (Philippians 4:8 Common English Version).
Jamie Jenkins