Keeping the rules may be a requirement of an orderly society but it is not enough just to "keep the rules." Actions are sometimes just a way to put up a front that disguises the real person. Appearances do not always present an accurate picture.
Our actions are often prompted by political correctness or for personal gain. We must be careful not to prejudge the worth or value of something, by its outward appearance alone. A person may "act" right but in unguarded moments their true self is revealed. Judging a book by its cover is often misleading.
Confucius said, "I have yet to meet a man as fond of high moral conduct as he is of outward appearances." Jesus suggested that "keeping the rules" is just the starting point. It is the outward manifestation of how one should behave. But more importantly is how one thinks.
"A sure way of retaining the grace of heaven is to disregard outward appearances, and diligently to cultivate such things as foster amendment of life and fervour of soul, rather than to cultivate those qualities that seem most popular" (Thomas a Kempis).
We may obey all the laws and rules of society but harbor hatred in our heart. God calls us to be more than "good law abiding citizens" but to be equally concerned for the best interest of others as we are for ourselves.
Amber Benson is an American actress best known for her role as Tara Maclay on the television series Buffy the Vampire Slayer. She says, "There is so much more to this world than outward appearances. Our society basks in the illusion of normalcy every day, and hides from the truth every night."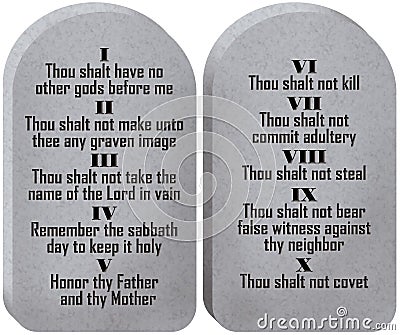 Observing the "thou shalt nots" (Exodus) is fundamental to right living. But Jesus' Sermon on the Mount (Matthew 5-7) instructs us more fully on right behavior: He teaches us that
Resentment and bitterness is always destructive
Lust and violence have no positive value.
Faithfulness in marriage involves more than monogamy
A person's word is their bond
Retaliation is never appropriate but love and respect is always right
The "Law' is our school master that teaches us the baseline of right behavior. But it is only the starting point. It important to observe "the Law" but it points us to a deeper truth.
God judges persons differently than humans do. People look at the outward appearance; God looks into the heart.
Jamie Jenkins