Today is a special day on my calendar. Holy Thursday falls in the middle of what has been called "The Week That Changed the World." Between Palm Sunday and Easter Sunday, it is the day that Christians remember Jesus' arrest that led to his death the next day, Good Friday.
On Palm Sunday we commemorate the entrance of Jesus into Jerusalem. Surrounded by Multitudes of folks gathered along the road from the Mt. of Olives into the city of Jerusalem. They greeted him as royalty and sang his praises.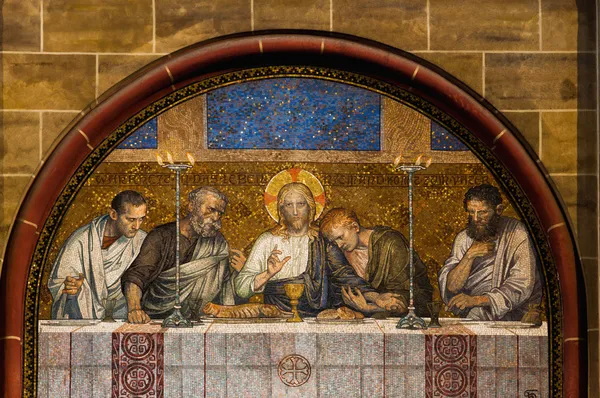 On Holy Thursday Jesus celebrated the Passover meal with His disciples. This meal would be the last time Jesus would spend with his disciples and he tells them what is to happen.
At The Last Supper, "While they were eating, Jesus took bread, said the blessing, broke it, and giving it to his disciples said, "Take and eat; this is my body." Then he took a cup, gave thanks, and gave it to them, saying, "Drink from it, all of you, for this is my blood of the covenant, which will be shed on behalf of many for the forgiveness of sins." (Matthew 26:26-28)
Tomorrow is the day which commemorates the crucifixion of Jesus and his subsequent death. Good Friday? What they did to Jesus was definitely not good
Characters in a B.C. Comic a few years ago were engaged in conversation. One of them said, "I hate the term 'Good Friday'." His friend asked, "Why?" The reason, he answered, "My Lord was hanged on a tree that day." The questioner replied, "If you were going to be hanged on a tree that day and he took your place, how would you feel?" "Good" was the response.
The day commemorating the crucifixion of Jesus is "good" because of the results of Christ's death. "For Christ died for sins once and for all, a good man on behalf of sinners, in order to lead you to God. He was put to death physically, but made alive spiritually." (I Peter 3:18)
Jesus' death was the payment for sin. When we accept that gift our sins are forgiven and we are given right standing with God. God's mercy and grace make salvation possible and we receive the gift of eternal life through Jesus Christ.
This is why Good Friday is good- and the week is holy. But the best is yet to come. Just wait until Easter Sunday!!
Jamie Jenkins