A friend recently had surgery and he told me that full recovery could take 6-12 months. Then he said, "I've got to find a ton of patience." My reply was to assure him that I would join him in praying for patience. Then I asked jokingly, "Do you believe in miracles?"
It has been almost nine months since I had a fall and tore my rotator cuff. Seven months ago I had surgery to repair the damage. Physical therapy exercises have helped and I now experience only discomfort and soreness, not pain. I am able to perform simple functions that were complicated or impossible a few months ago. Tasks like putting on my socks, tying my shoes, scratching the opposite shoulder from the injured one, and feeding my belt through the loops behind my back.
I have made considerable progress but I am ready for this to be over. Patience is not one of my strongest character traits and I suspect I am not alone.
Dr. Robert Schuller is best known as an author, the founder of the Crystal Cathedral in Garden Grove, California, and the weekly Hour of Power television program. He espoused the philosophy of Possibility Thinking and suggested that "Inch by inch anything is a cinch."  All it requires is patience.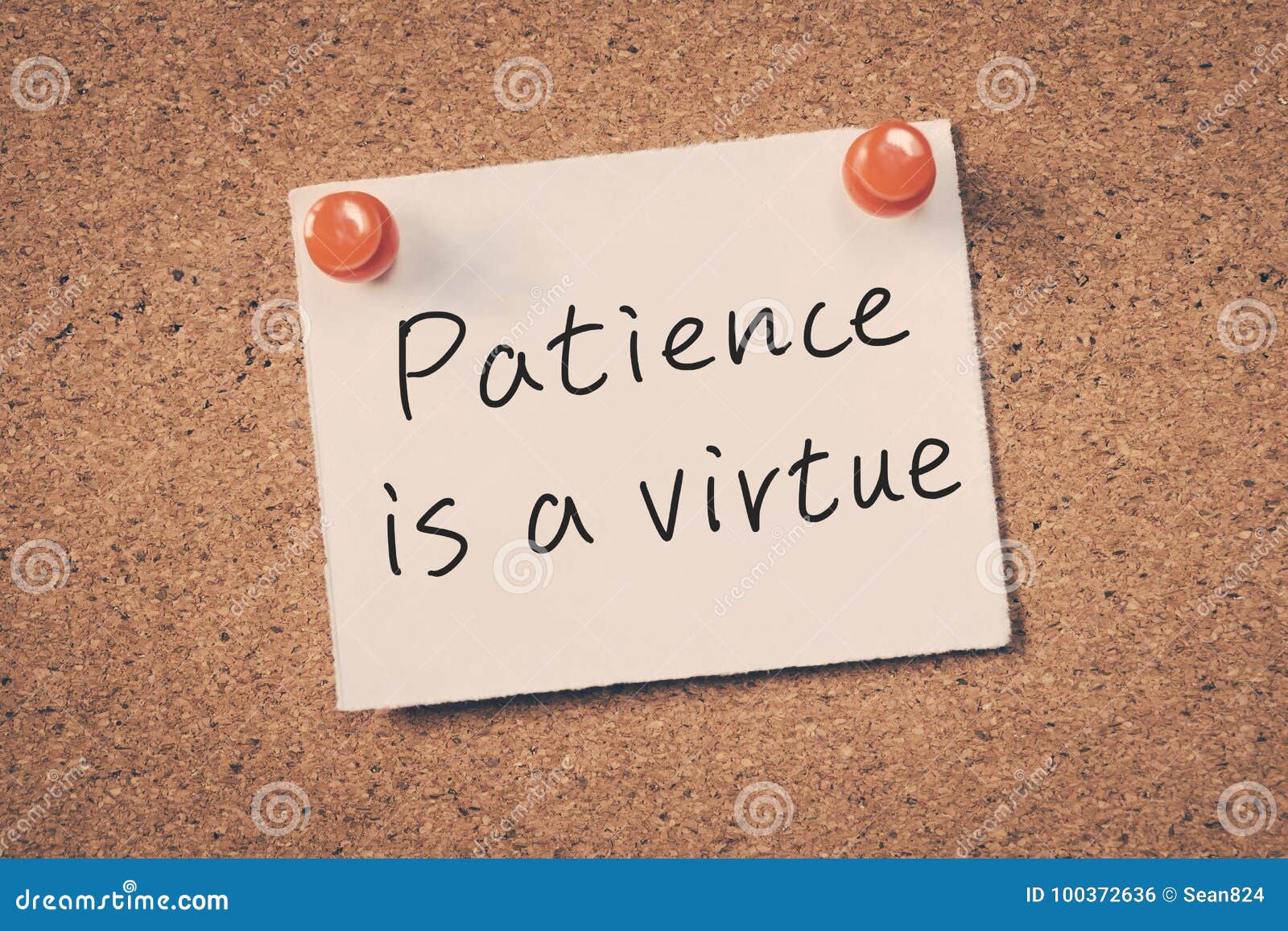 Napoleon Hill says, "Patience, persistence and perspiration make an unbeatable combination for success." While there may be some truth to that, I find it difficult to wait. To have patience. If Saint Augustine was right that patience is the companion of wisdom, then I can make no claim to being wise.
I understand that when we allow God to be in control of our lives one of the results is that we practice patience along with other "fruit of the Spirit." We possess not only the ability to wait but we are not anxious and restless while we wait. The writer of the biblical Book of Hebrews admonishes those to whom it was written, "you have need of patient endurance to bear up under difficult circumstances without compromising, so that when you have carried out the will of God, you may receive and enjoy to the full what is promised" (Hebrews 10:36, AMP).
So, I will pray for my friend to have patience. I will also ask God to help me to do the same. Anyone else need to be included in my prayers?
Jamie Jenkins