A census worker knocked on the door. A woman answered the door and the census worker introduced himself and asked: "How many people live in this place?" The woman replied, "Well, there's James, and Sylvia, and Monique, and Devon." The census worker interrupted and said, "I don't need the names all I want to know is the number of people who live here." The woman at the door replied, "Nobody here has a number. Everyone here has a name."
Have you ever felt like you were "just a number?" That you really didn't matter?
There are many ways to make people feel like they are "just a number." To relegate persons to the margins. Treat folks like outcasts. Unimportant. Unwanted.
Bureaucratic structures have a way of pushing people to the side. To exhibit the belief that the process is more important than people. Society has a way of prizing some while devaluing others.
A popular television series several years ago tapped into the feeling that many have of being "somebody," being known and valued.
The theme song* struck a chord with millions who understood that "Making your way in the world today takes everything you've got.
Taking a break from all your worries, sure would help a lot." They knew that "Sometimes you want to go where everybody knows your name, and they're always glad you came. You wanna be where you can see, our troubles are all the same. You wanna be where everybody knows
Your name."
The Old Testament prophet Jeremiah was assured that God knew him even before he was conceived and that his Maker had plans for him before he was born (Jeremiah 1:5). God reminded Jacob that he was a special creation whose name was known by the Creator (Isaiah 43:1).
In the perfect world everybody has value. Nobody is a number. Everybody has a name. Since our world is not perfect  we must be diligent in caring for one another and to make sure that no one is disregarded or treated disrespectfully.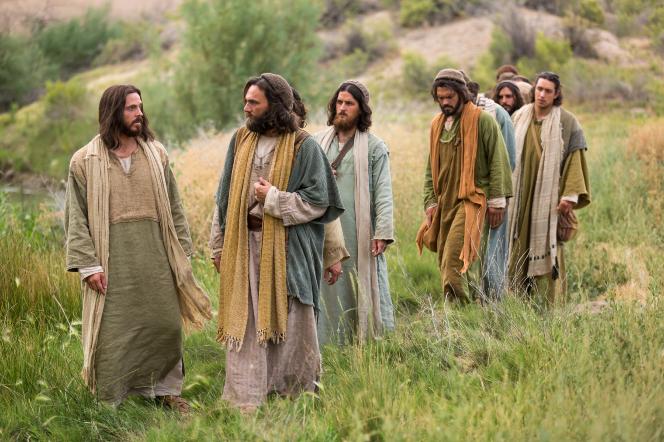 The Master Teacher, Jesus, taught us the worth of every individual. He said that even the smallest sparrow was valuable. The Creator, who took notice of even those little birds paid attention to the most minute detail of each human being (Matthew 10:29-31). In the Gospels, He regularly reminds us of the significance of those whom we call the "least" and the "outcast." There are no "little" people with God. No one is "lost in the crowd."  Every individual human being is precious to God.
Therefore, we are our commissioned to love and serve all people. Those who are prosperous and those who live in poverty. The well and the sick. Those who are on the top of the world and those who are crushed by the weight on their shoulders. The "up and comers" and those who are " down and out."
My wife says her mother made every one of her ten children feel like they were her favorite. She had a away of loving each one of them as if there was only one of them. I think God is like that. And we should be too.
Jamie Jenkins
*Where Everybody Knows Your Name Lyrics by Gary Portnoy and Judy Hart Angelo