A recent incident in a restaurant in south Alabama prompted a call to boycott the burger chain. Supposedly employees of the restaurant refused to serve local police officers. People jumped on the bandwagon immediately.
After a cursory search I learned from a report by the local NBC affiliate in that area that the franchise owners dealt with the incident appropriately and the town's police department was pleased with their response.
Recently I received an email from a friend that presented a news story allegedly posted by a prominent and respected journalist. The news article was legitimate but it was incorrectly attributed to a person whose name and reputation would have given it credibility with many people.
I remember an incident from many years ago before the advent of the internet. There was an extraordinary story in the newspaper. During a discussion of the information someone suggested that it was not true. Another person spoke up and said, "If it wasn't  true, it would not have been published." That understanding was naïve at best and that time and would be absurd now.
In our present world we know that everything we hear or see in print is not true or accurate. It is so easy to reach wrong conclusions based on our biases and the proliferation of information on social media can easily lead us astray. At the same time, it is easy to fact check almost everything.
There is a story in the Bible that can help us. Shortly after Jesus invited Philip to follow him, found Nathaniel and told him, "We have found the one Moses wrote about in the Law, and about whom the prophets also wrote—Jesus of Nazareth, the son of Joseph."
Nathaniel doubted Philip so Philip said, "Come and see." In other words, check it out before you accept or deny what I have told you. Nathaniel went and verified the news.
The report was accurate. But it was also possible that he might have found the information to be false. It could have been fake news.
In our current environment it is wise to verify the information that we receive whether it confirms or denies our opinions and pre-disposition. Just because someone says it or something is reported in the media does not make it true. With so much rhetoric that has the potential to create divisions among us, it is wise and worth the effort to check it out before we accept and pass it on.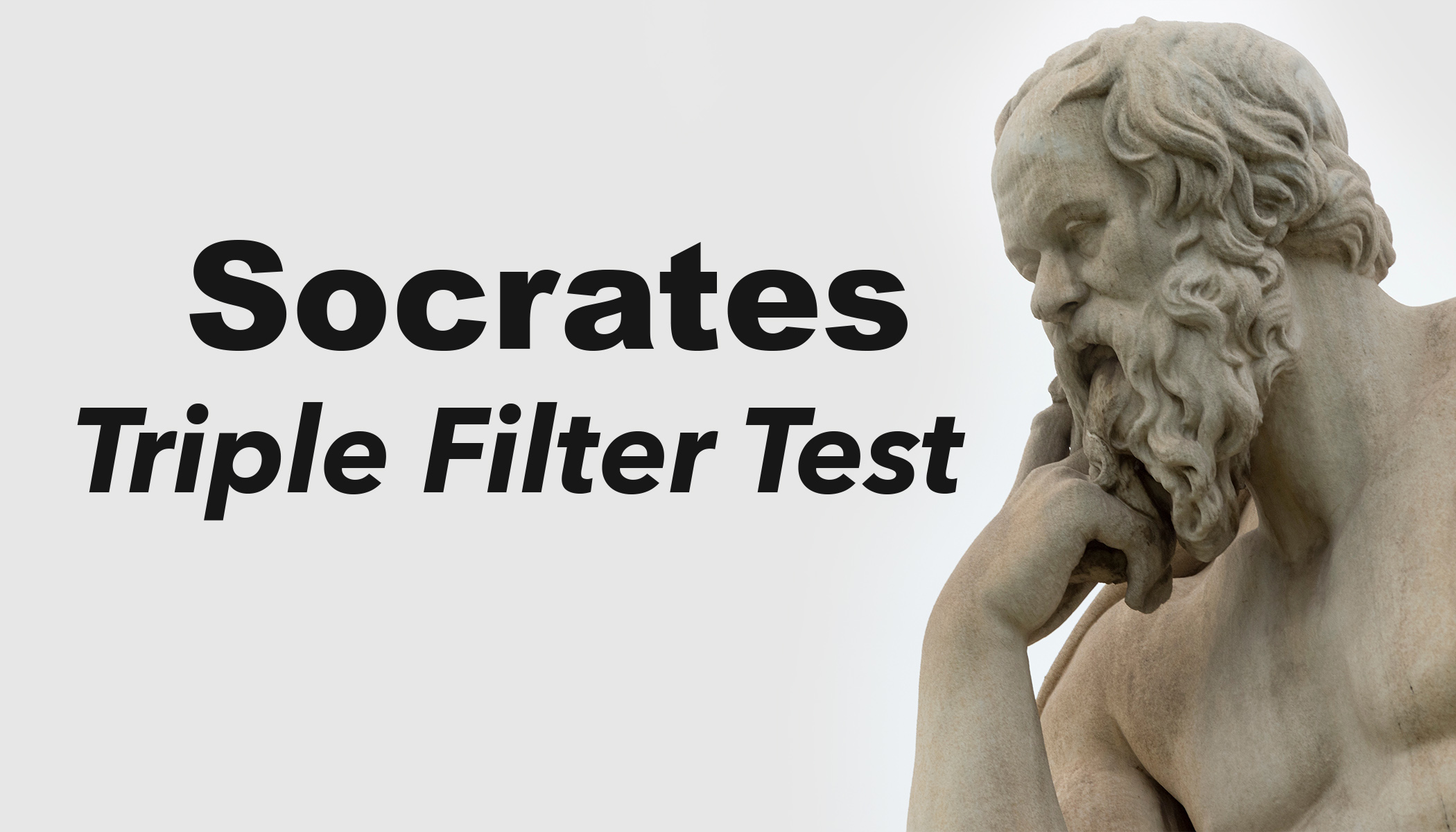 One helpful tool to utilize is Socrates' Triple Filter Test. Before passing on any information we need first to ask, "Is it true?" That means we might have to do a little work to determine the accuracy of the information.
Secondly, we ask "Is it kind?" Some things may be true but have the potential to do unnecessary harm. To undermine or demonize another person.
Thirdly, we need to ask, "Is it necessary?" Is there a really useful purpose in repeating what we have read or heard or have been told?
These three criteria provide good guidance for accept as fact and what we pass on.
Jamie Jenkins