He has no business being there. Doesn't he know that basketball is a game for big people? And the NBA of all places has no room for someone who is a foot shorter than the average player? What is he doing out there on the court in uniform? Doesn't he know how absurd it is to think that he can play with the "big boys?"
All of the questions above might enter you mind the first time you see Isaiah Thomas. Then you watch him play.
I remember my eighth grade at Barton Academy in Mobile, Alabama. Jimmy Galloway. He might have been an inch over 6 feet but he was a "giant" on the basketball team of that public junior high school in 1957. Things have changed. A recent issue of Sports Illustrated had a story about Austin Wiley from Hoover, Alabama. He is an 18 year old, 6'11", 255-pound basketball player at Auburn University.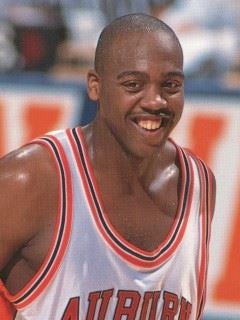 The average American man in 2017 is 5-foot-9 1/2 . Ninety-five percent of adult men are 6-foot-2 or shorter. On the other hand, the average NBA player is around 6-foot-7. That means the average NBA player is more than nine inches taller than the average American man. That's a lot.
In his book The Sports Gene, David Epstein estimates that the chances of a man who is between 6 feet and 6-foot-2 being a player in the NBA is approximately 5 in 1 million.
So what is 5'9" Isaiah Thomas doing on the basketball court when he is so much shorter and smaller than almost everyone else?
Well, on January 13 he had a game-high 28 points, including the game-winning shot with 2.4 seconds remaining as the Boston Celtics beat the Atlanta Hawks 103-101. After his 20 points in the final quarter of that game he leads the NBA with 334 fourth quarter points. They call him The King in the Fourth
Judging by all outward appearances, Isaiah Thomas should have chosen another life path. However, this guy known as The Pizza Boy, who celebrated his 27th Birthday a couple of weeks ago, earns a salary of $6.5 million this year.
Robert F. Kennedy said, "There are those that look at things the way they are, and ask why? I dream of things that never were, and ask why not?"
If things "are" that "should not be" for a basketball player, why can't we believe for miracles in our lives and world? Jesus performed many miracles but He said that those who follow him would do even greater things. You talent is God's gift to you. What you do with it is your gift to God. Believe Big.
Jamie Jenkins