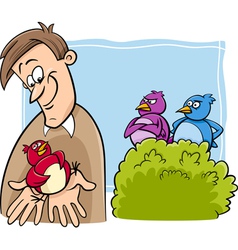 A bird in the hand is worth two in the bush. Really, how do you know?
Why do children believe anything their friends tell them but question everything their parents tell them?
How can a parent love all their children (no matter how many) and never run out of love?
Why do we put round pizzas in square boxes and then cut them into triangles?
How we can sit for hours in uncomfortable seating and environment for a sporting event but have a hard time sitting for one hour for worship service?
How can items advertised in TV infomercials be so outstanding and cheap- and if you "call now" you get a second item free?
Why do some people dislike other people simply because of the color of their skin or their ethnicity?
After paying a small fortune to attend a ball game or enter an amusement park, why does it cost another fortune to eat?
Why do we believe it when we are told there are billions of stars in the sky but when we are told "Wet Paint" we have to test it?
When things I really don't like are prohibited, why do I crave them?
Why is it chicken fingers when chickens don't have fingers?
Why do we call it "free time" when all time is a gift?
Why do we say it is a dog eat dog world when we have never seen a dog eat another dog?
Why do we say things are selling like hot cakes?
Why do we say when it rains it pours when sometimes it is just a drizzle?
Does every cloud really have a silver lining?
Do we really believe that when you smile the whole world smiles with you?
Are you sure that flattery gets you nowhere?
Is cleanliness really next to godliness?
If the good die young, then is everyone my age bad?
Why are you assigned a seat for a professional soccer game because you stand for the entire time?
Why do some people find it hard/impossible to believe that God loves them?
Jamie Jenkins